Our Services
Full List of Serives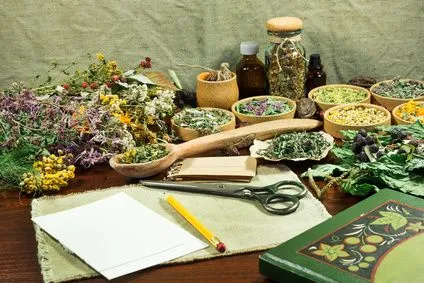 Welcome to Roselle Center for Healing. We appreciate the confidence you have shown in us by allowing us to work with you and your health concerns.
The following is a list of services that we offer at the Roselle Center for Healing.
If you would like a more detailed explanation of our services, please contact us.
Our Specialties
• Chiropractic
• Pediatric Chiropractic
• Chiropractic Sports Medicine
• Webster Technique
• Applied Kinesiology
• Allergy Testing
• Nutrition
• Massage Therapy
• Detoxification Programs
• Acupuncture
• Constitutional Facial Acupuncture
• B.E.S.T.
• Brimhall Technique
• N.E.T.
• Thermography
Laboratory Test Kits
• Diagnos-Techs, Inc.
• Doctor Data Inc.
• Genova Diagnostic
Modalities
• Cold Packs
• Hot Moist Packs
• Cox Flexion/Traction Table
• Diathermy
• Erchonia Cold Laser Therapy
• Interferential Current Therapy
• Ultra Sound
Massages Offered
• Swedish Massage
• Hot Stone Massage
• Cold Stone Massage
• Deep Tissue Massage
• Thai Massage
• Pregnancy Massage
• Reflexology
• Lymphatic Drainage
Other Services Offered
• Spinal Pelvic Stabilizers
• Electric Meridian Imaging (EMI)
• Body Composition-
• Blood Typing
• Blood Draw
• Ionization
• Accu Dexa BMD Bone Densitometer
Chiropractic Care:
We provide advanced spinal correction utilizing state of the art" chiropractic techniques. Never in the history of chiropractic have we been able to provide the level of help and expertise that now exists. These newer correction methods are even safer, more comfortable and more effective than ever before. As a Doctor of Chiropractic, Dr. Tom Roselle has years of training and experience in spinal adjustment.
Acupuncture:
Acupuncture is just one form of therapy used within the coherent system of healing known as Oriental Medicine. Oriental Medicine includes herbology, physical therapy, dietetics and special exercises (such as Tai Chi and Qi Gong), and is a complete medical system unto itself and is not another branch of modern Western medicine. Acupuncture evolved from principles and philosophies unique to Oriental thinking and Oriental Medicine, and is most effectively applied when done in accordance with those principles.
Applied Kinesiology (AK):
AK is a system that evaluates structural, chemical and mental aspects of health using manual muscle testing with other standard methods of diagnosis. The doctor using AK finds a muscle that is unbalanced and then attempts to determine why that muscle is not functioning properly. The doctor works out the treatment that will best balance the patient's muscles. Treatments may involve specific joint manipulation or mobilization, various myofascial therapies, cranial techniques, meridian and acupuncture skills, clinical nutrition, dietary management, counselling skills, evaluating environmental irritants and various reflex procedures.
Nutrition:
Nutrition is actively and exclusively being dedicated to proper diet, food and the science of nutrition, preventive nutrition, and diseases related to nutrient deficiencies, and the use of nutrient manipulation to enhance the clinical response to human diseases.
Massage Therapy:
Massage therapy is the therapeutic manipulation of superficial and deeper layers of muscle and connective tissue using various techniques, to enhance function, aid in the healing process, decrease muscle reflex activity, inhibit motor-neuron excitability, promote relaxation and total well-being.
Dr. Roselle and his team of experts are committed to bringing you outstanding health and a better life by teaching and practicing the true principles of wellness care through a variety of health care services including Chiropractic, Applied Kinesiology, Acupuncture, Nutrition, Massage Therapy and more.
Wellness Care Specialties:
• Chiropractic
• Pediatric Chiropractic
• Chiropractic Sports Medicine
• Webster Technique
• Applied Kinesiology
• Allergy Testing
• Nutrition
• Detoxification Programs
• Acupuncture
• Constitutional Facial
• Acupuncture
• B.E.S.T.
• Brimhall Technique
• N.E.T.
• Thermography
Massage Therapy Offerings:
• Swedish Massage
• Hot Stone Massage
• Cold Stone Massage
• Deep Tissue Massage
• Thai Massage
• Pregnancy Massage
• Reflexology
• Lymphatic Drainage
Other Services Offered:
• Spinal Pelvic Stabilizers
• Electric Meridian Imaging (EMI)
• Body Composition-
• Blood Typing
• Blood Draw
• Ionization
• ...and more