What is a Nutritionist?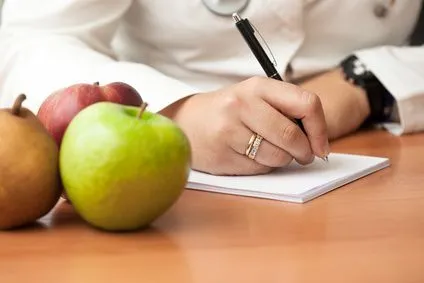 A Nutritionist is a health specialist who devotes his/her professional activity exclusively to food/nutrition science, preventive nutrition, and diseases related to nutrient deficiencies, and the use of nutrient manipulation to enhance the clinical response to human diseases.
What is a Certified Nutrition Specialist? (CNS)?
A CNS has an advanced degree (master's, doctoral, or professional level), in nutrition or closely allied subject, and has additionally met the stringent requirements of the American College of Nutrition (ACN)'s certifying arm, the Certification Board For Nutrition Specialists (CBNS). Since 1995, this has included successful performance on a rigorous written examination covering the broad science of nutrition, ranging from basic aspects through clinical and research applications. CNS's are required to maintain their certification by earning extensive continuing nutrition education (CNE) credits, generally through attendance at educational programs in nutrition, such as ACN's annual scientific/clinical meetings. CNS's are urged to be active members of ACN.
Our Nutritional Philosophy
At the Roselle Center for Healing, in Fairfax VA, we believe that proper nutrition is paramount in the healing process. Throughout the years we have seen and our patients have experienced the benefits of good nutrition through dietary and lifestyle changes. Thousands of our patients have been counseled in nutritional methods which facilitate the correction of numerous ailments including fatigue, weight loss and gain, eating disorders, allergies (both food and environmental), hormonal imbalances, osteoporosis, high cholesterol, high blood pressure, digestive disorders, hypoglycemia and diabetes as well as helping well patients find better diets and lifestyle practices to maximize good health and prevention. Patients are provided with scientific rationales for changes needing to be made as well as specific, step by step explanations of how to implement these changes in an ongoing manner to assure their success.